Xiaomi has been revealing several series of devices lately. One of the latest series, which is yet to be released is the Xiaomi Mi CC Series. Earlier today, we saw that the device will come equipped with a 32MP selfie camera. And now, Xiaomi has confirmed that the Mi CC9 will have a 48MP Sony IMX586 as the rear primary camera.
It does look like the Sony IMX586 is the camera of choice for everyone and Xiaomi CC9 might be equipped with the same sensor as the primary camera. The device will be launched on July 2, as confirmed by Xiaomi.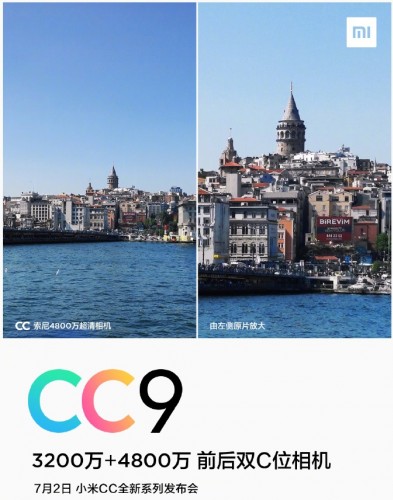 Seeing these two different camera sensors being mentioned for the front and rear, I wonder if the Mi CC9 will have the Flip Up camera. Maybe the front camera is only mentioned for the Mi CC9e, maybe not. Maybe there's another Pro variant which will be launched alongside the two devices we already know, maybe not.
Whatever happens at last, I'll be here to cover it for all of you and keep you updated.